Tegoroczne wakacje w Jastarni spędziły nie same dzieciaki – jak było to do tej pory, ale całe rodziny.
Najczęściej po raz pierwszy widziały Polskie Morze, po raz pierwszy opuściły miejsce zamieszkania.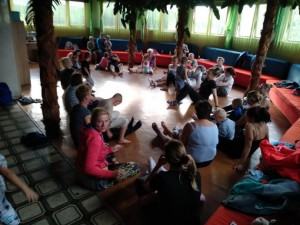 Rodzice wspierali siebie nawzajem, jak dbać o dzieci, jak z nimi rozmawiać, bawić się. Pracowali nad własnymi emocjami, trudnościami, tak aby po życiowych zakrętach można wyjść na prostą.
Robiliśmy wszystko, aby rodziny wzmocnić. Odbywały się spotkania z terapeutami indywidualne i grupowe, warsztaty z programu wzmacniania rodziny.
Bo wiemy, że najlepszą rzeczą, jaką możemy dać dzieciom, jest nie morze, Jastarnia, spacer, ale odbudowany pełen ciepła i bezpieczeństwa rodzinny dom.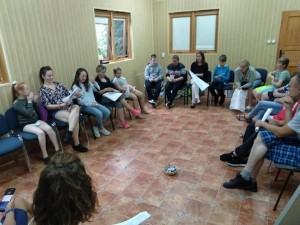 Jesteśmy niezmiernie wdzięczni za ten czas, za te wszystkie dobre serca, które nas wsparły modlitewnie i materialnie. A uwierzcie, że działy się cuda i to dzięki WAM.
A to nie koniec lecz początek drogi usamodzielnienia dla tych rodzin, nie zapominajcie o wsparciu nas przez cały rok.
Bóg Zapłać.